a little Welsh hug ...
COFFEE & GRILL
After years trading under a tent our custom built kiosk was installed June 2014.
Photos by NUOPTIK
In late 2006 Pete set out with a table, a-board and some umbrellas and starting selling yogurt, oats and juices outside Wandsworth town train station (see our Facebook for some pics).
Over the years he found some help and started to build a little kitchen each day, under a marquee cooking free range breakfast buns and crafting coffee from a makeshift trolley.
It got busy and pretty soon we came up with the plan to build a more permanent structure on site (building & dismantling a cafe each day was hard work). After lots of hypothetical hoop jumping and mountain climbing we launched our first CWTCH kiosk June 2014.
You may have noticed we have a strange name: CWTCH - as quite accidentally a few of us had Welsh connections and we really liked the word and what it meant. It can be a small cupboard but is mostly known as a comforting hug, and we try to give everyone a bit of a food / drink hug with each visit.
We set out each day to create simple and delicious food & drink for commuters, visitors and locals as they pass and have made friends with some great partners who supply us with some amazing produce. We have developed particular soft spot for all things coffee and if you visit you will see how much coffee kit we have managed to squeeze in to a small space.
Phone
0208 811 8111
Location
Wandsworth Town
Old York Road
London
SW18 1SU
Hours
M-F 06:30–14:30
Sa 07:00–15:00
Su 08:30–14:00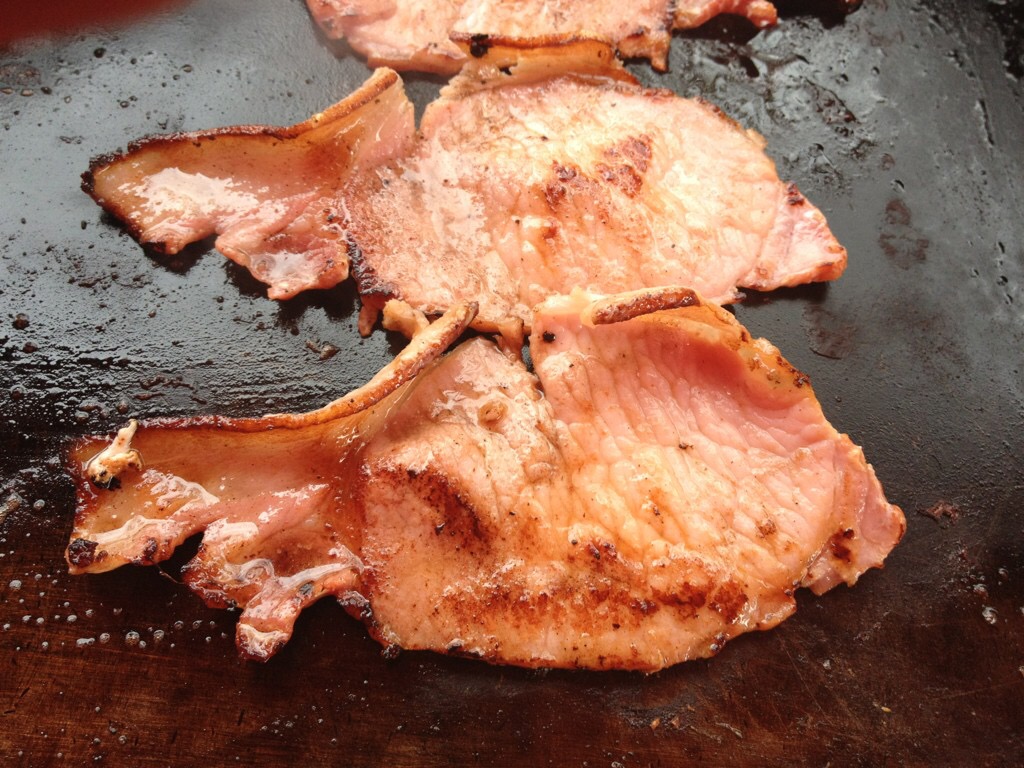 food @ cwtch
Originally we set up with the idea of creating fresh oat and yogurt based breakfasts at Wandsworth Town station. However, after a short discussion with a pig farmer at a weekly market we ended up with a gas cooker and a fridge full of free range bacon & sausage to use for the week - gulp. We wheeled the cooker on to the forecourt one Friday morning, started to fry the smoked bacon and have not been able to look back since (although we still make a batch of our original birchers muesli everyday).
We installed front facing open grills to our new kiosk and serve the same simple choice of bacon, sausage, eggs and cheese on our white or granary buns, as we have done from day one.
Our cakes and breakfast treats are all made in-house, and we like to exercise our creativity with new ideas and food experiments whenever we hget the chance.